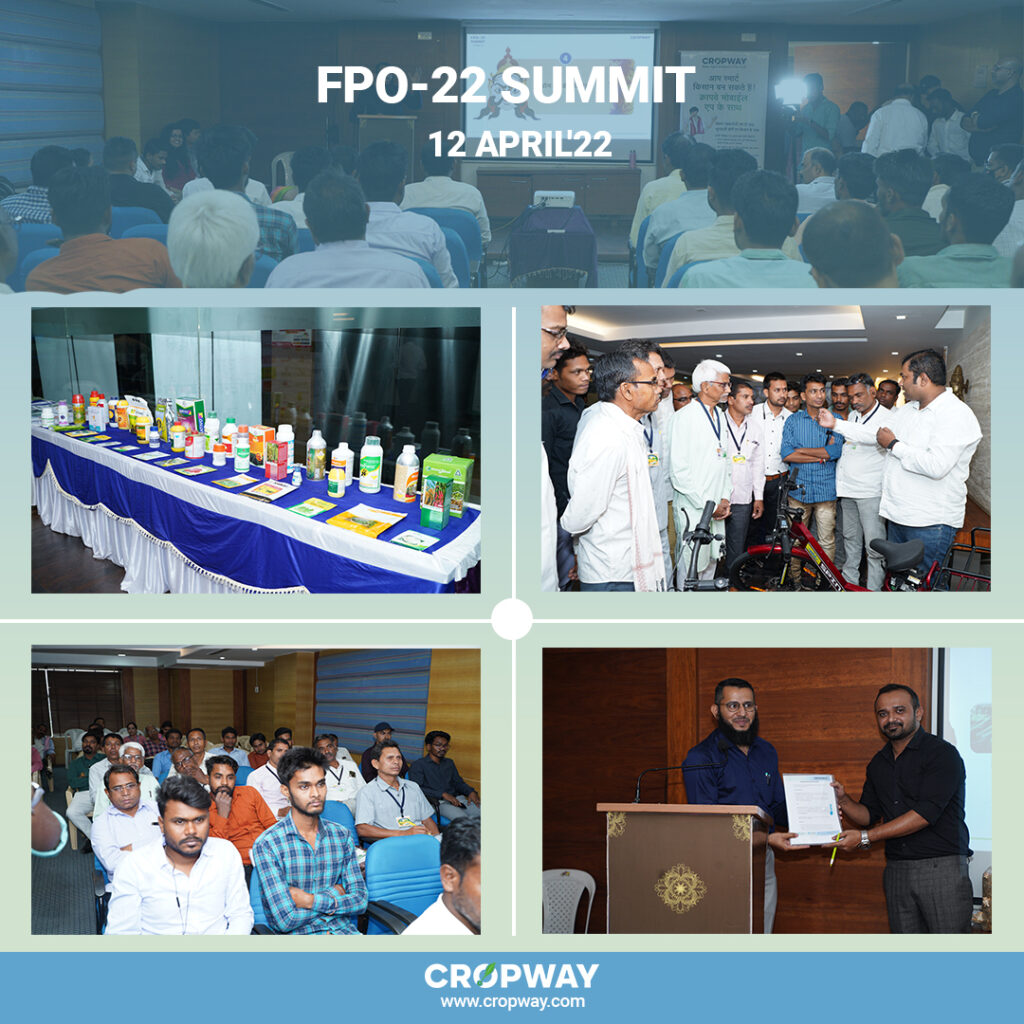 Cropway organised FPO Summit '22 on April 12th, 2022, in collaboration with State CSC-SPV Chhattisgarh, with 80+ FPOs (Farmer Producer Organisations) in attendance. The summit focused on how to enhance farming processes utilising new modern agricultural technologies in order to create profitable agribusinesses with the support of FPOs (Farmer Producer Organisations).
Two leading Agri-experts in the fields of mushrooms and moringa in Chhattisgarh attended the event. Ms. Namrata Yadu, the founder of Chhattisgarh Mushroom, spoke on "Empowering the Farmers & Strengthening the FPOs with Market Linkages – Mushroom". She talked about the relevance and expanding need for mushrooms, as well as mushroom farming methods. Mr. Shudhanshu Nafde, a moringa expert, spoke about "Empowering the farmers and Strengthening the FPOs with Market Linkages – Moringa and Aromatic crops." The presence of vendors Aditya Bioinnovation, Sickle Innovations (Hectare), and Willowood enlivened the session with their products, consisting of organic crop fertilisers, modern farming tools and machinery, and fertilisers for crop protection and growth, respectively. Sammunati group talked about the Agri Finance solutions for the FPOs and finance advisory.
The main focus of the event was Cropway's technology in agriculture. The technology stack included price prediction technology, geospatial technology, disease detection technology, dynamic pricing technology, farm management systems, Blockchain-based food traceability technology, and market linkages for the farmers and FPOs.