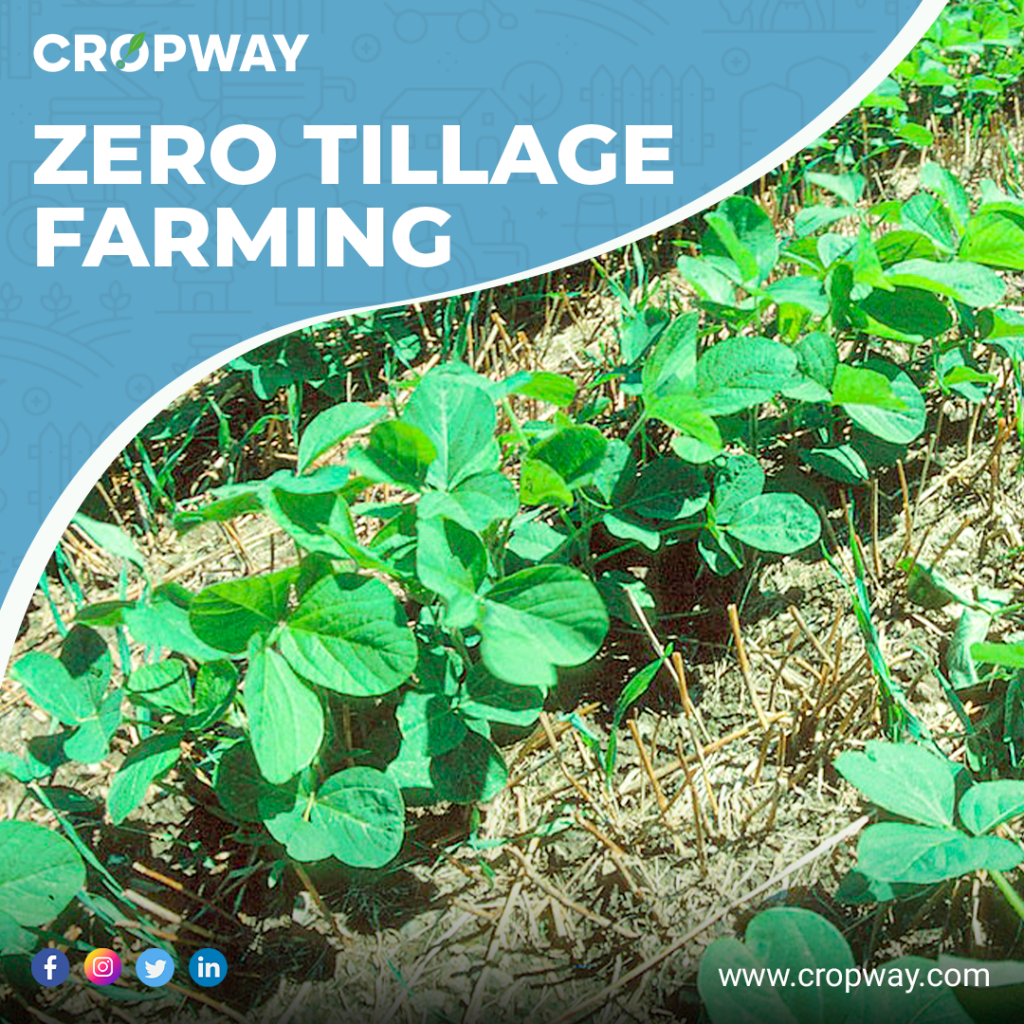 Zero tillage, also known as no tillage or nil tillage, involves sowing crop seeds directly into soil with existing crop residues using specialized equipment like drillers. This method conserves costs, minimizes soil disruption, cuts erosion, shortens crop cycles, reduces water needs, and suppresses weeds. It offers superior advantages over conventional tillage practices.
Zero Tillage, an eco-friendly farming method, emphasizes persistent soil cover, minimal disturbance (no tillage), and plant diversity. It fosters biodiversity and soil processes, enhancing water/nutrient efficiency and crop yield. This sustains agriculture by preserving natural resources, optimizing production, and promoting environmental balance.
What is Tillage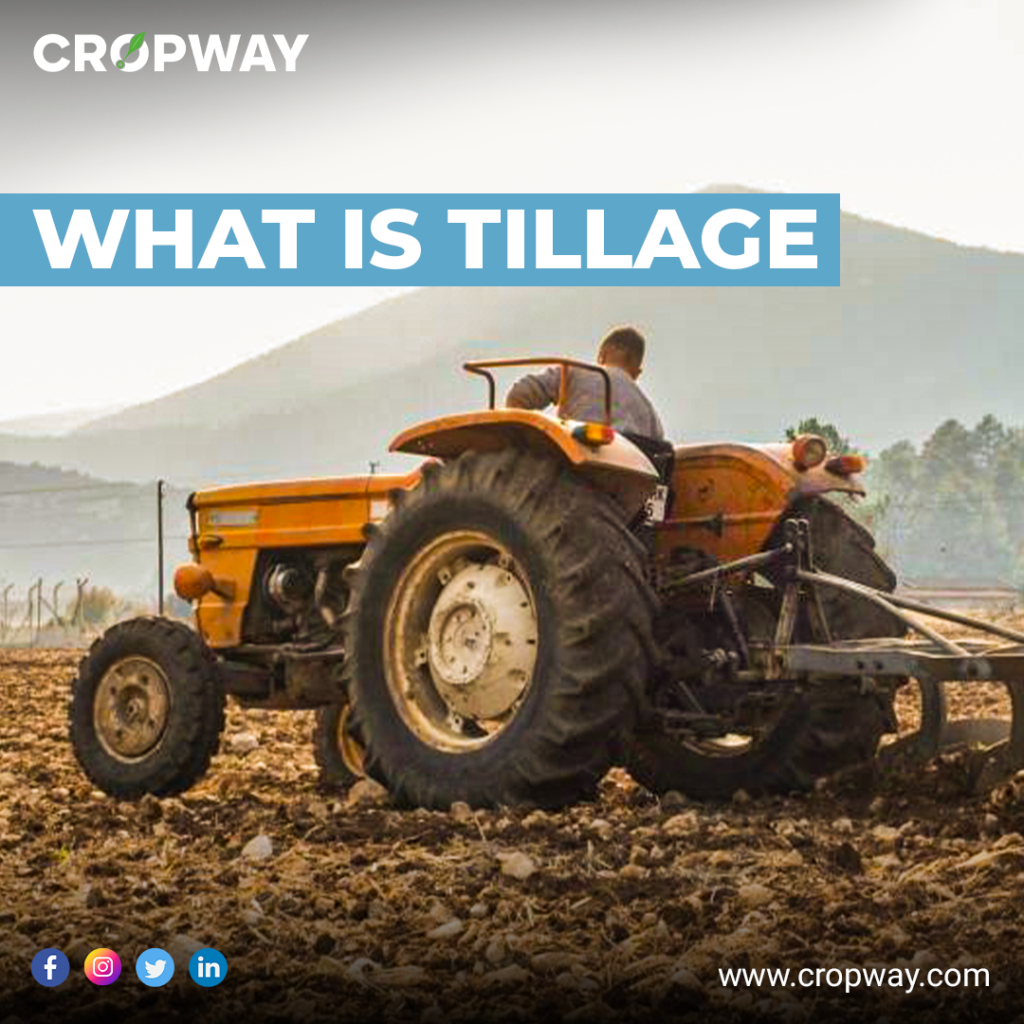 Tillage is the physical/mechanical manipulation of soil with tools and implements for obtaining conditions ideal for seed germination, seedling establishment and growth of crops. Tilth is the physical condition of soil obtained out of tillage (or) it is the result of tillage. The tilth may be a coarse tilth, fine tilth or moderate tilth.
Zero Tillage / Direct Drilling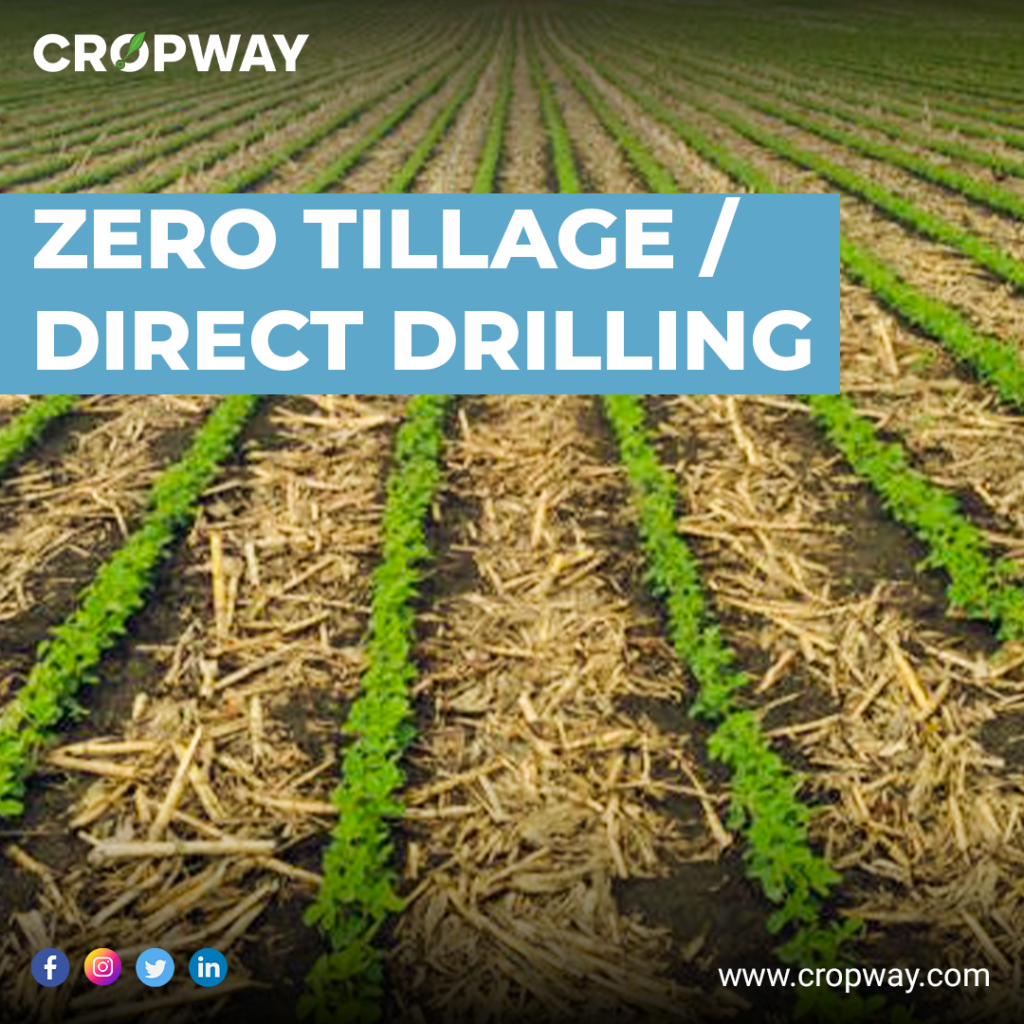 Zero tillage offers significant benefits for various crops in both kharif and rabi seasons. It benefits crops like rice, maize, soybean, cotton, and more during kharif, and wheat, barley, chickpea, mustard, and lentil during rabi. Notably, it advances wheat sowing after rice by 10-12 days, avoiding yield reduction due to late sowing and providing relief from terminal heat stress, thereby enhancing overall crop productivity and resilience.
No-till farming is effective in reducing soil erosion, particularly in sloping sandy and dry soils. It enhances water infiltration, retains organic matter, and promotes nutrient cycling. These practices boost soil life diversity and abundance, contributing to sustainable agriculture by conserving soil, improving water retention, and supporting robust nutrient dynamics.
Tillage is prevalent in today's modern agriculture, yet no-till methods show promise in specific contexts. Minimal or "low-till" approaches sometimes blend tillage and no-till techniques, adapting to varying agricultural needs.
Advantages of Zero Tillage / No Tillage Farming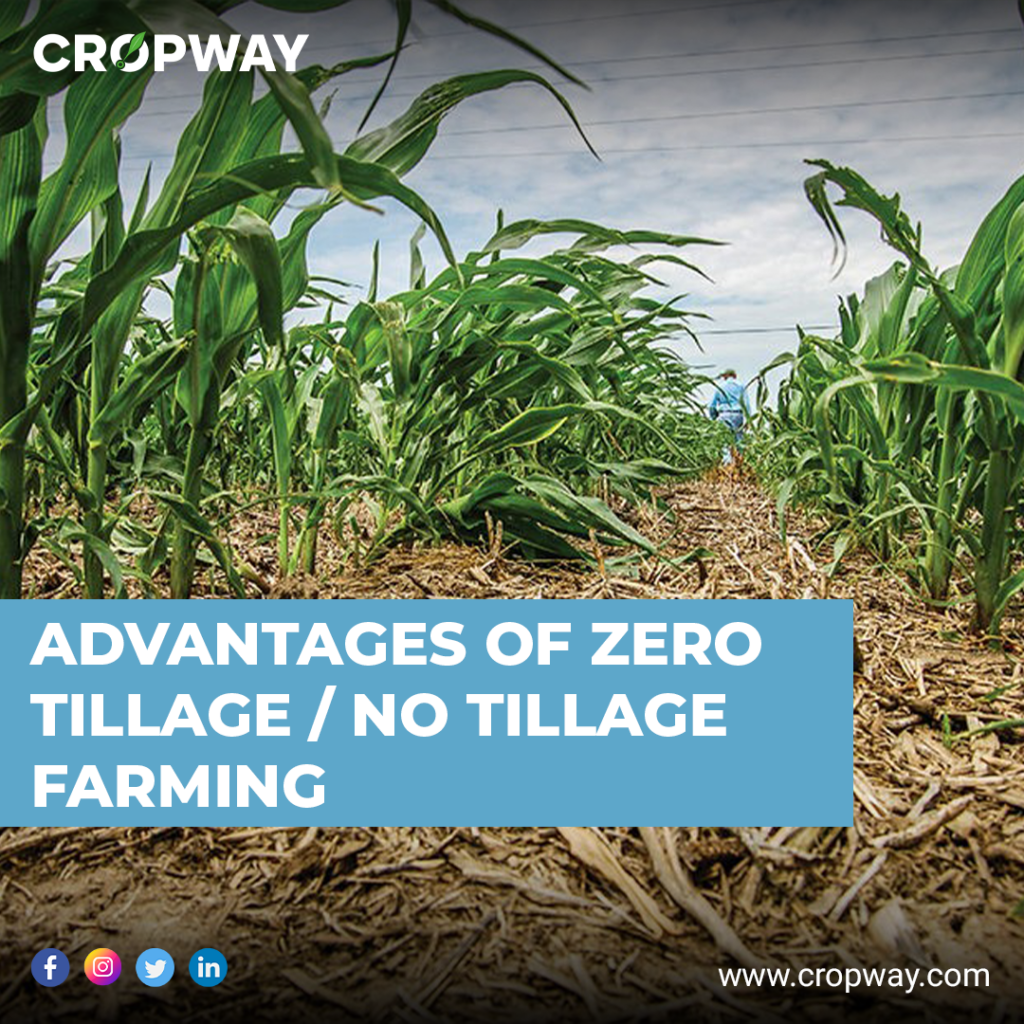 It shortens crop cycles, enabling early planting and leading to increased yields.
It substantially cuts input costs associated with land preparation, amounting to approximately 80% savings.
Residual moisture is conserved efficiently, resulting in reduced irrigation needs.
The addition of dry matter and organic content enriches the soil's fertility and structure.
No-till practices are environmentally friendly, reducing the greenhouse effect by sequestering carbon in the soil.
These methods prevent soil compaction, minimize water runoff, and combat erosion.
Lastly, the untouched soil supports a diverse range of beneficial flora and fauna, contributing to a healthier ecosystem and overall sustainable agriculture.
Disadvantages of Zero Tillage / No Tillage farming
There are some zero tillage disadvantages, including:
The initial investment in specialized equipment might seem high, yet the promise of elevated crop yields and savings in fuel and labor costs can justify this outlay over time.
There are potential downsides to be addressed. Gully formation in fields due to altered traffic patterns and heavy machinery can be countered through low-pressure tires and strategic traffic management.
The shift to zero tillage may lead to increased herbicide use for weed control, necessitating careful management to minimize environmental impacts.
Farmers need to overcome a learning curve as they adapt to this innovative approach, requiring training and knowledge sharing to optimize results and fully harness the benefits of sustainable zero tillage farming.
Overall, the benefits of conserving soil, enhancing water retention, and reducing environmental impact underscore the potential of zero tillage, despite these hurdles.
Conclusion
Zero tillage presents a promising solution for sustainable natural resource management. Despite concerns about non-selective herbicide use, its impact is still lesser than conventional farming. This innovative technique ensures minimal soil disturbance while allowing timely crop cultivation and higher yields. By reducing erosion and preserving soil structure, zero tillage optimizes resource efficiency and promotes long-term agricultural viability. Balancing potential drawbacks with the overall benefits, including enhanced returns and productivity, underscores its significance as a progressive approach towards responsible and effective farming practices.