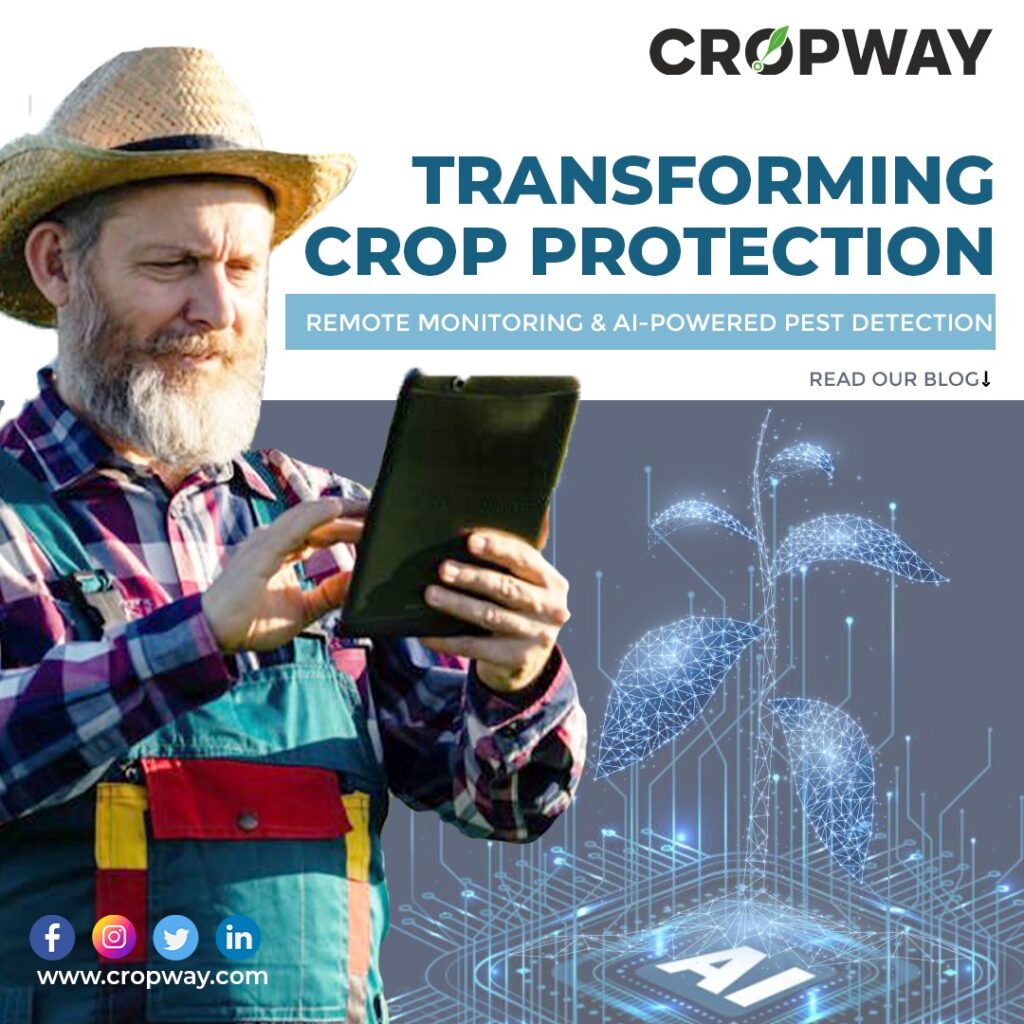 Unlocking Growth in Crop Protection Stakeholders: Trends and Transformations
Farmers worldwide toil relentlessly to feed the global population, yet the menace of weeds, pests, and diseases annihilates over 40% of potential agricultural output. This stark reality poses a grave threat to global food security.
Coupled with limited arable land, the specter of climate change, and an ever-expanding world population, the challenges loom large. In this daunting landscape, crop protection products emerge as crucial allies, bolstering agricultural production and fortifying the management of crop diseases.
Navigating the Crop Protection Landscape: Challenges, Trends, and Opportunities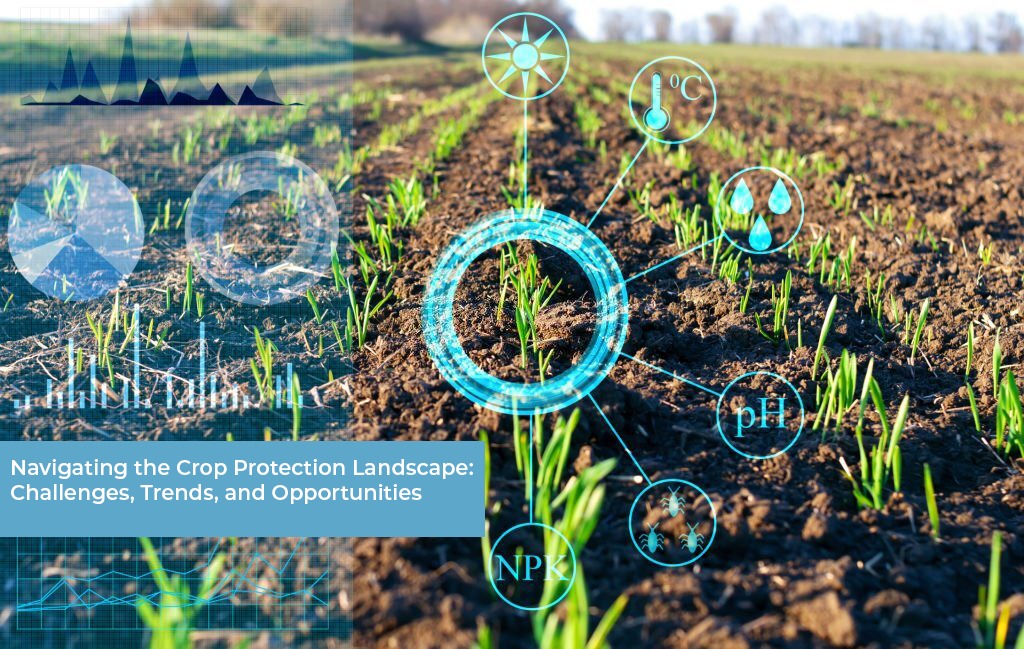 The Crop Protection Chemicals Market is expected to reach USD 66.04 billion in 2023 and grow at a CAGR of 4% to reach USD 80.35 billion by 2028. The Crop Protection Chemicals Market is witnessing significant trends, including the rising adoption of biopesticides in response to increased organic farming. Organic food industry growth, driven by food safety concerns, has propelled the demand for chemical-free biopesticides.
Stringent chemical regulations in Europe have boosted biopesticide usage, with the EU targeting a 50% reduction in chemical pesticide use by 2030. Asia-Pacific dominates the market, with countries like India and China shifting towards eco-friendly, natural insecticides due to health concerns. Japan focuses on R&D, while the region offers ample opportunities for both conventional and biopesticide market players.
In today's market, each product comes with an estimated cost of around $286 million and undergoes 11 years of rigorous research and development (R&D) to ensure top-tier safety and effectiveness standards.
This information stems from a 2016 report by Phillips McDougall, conducted on behalf of CropLife International, CropLife America, and the European Crop Protection Association.Navigating the regulatory landscape has become increasingly challenging for businesses aiming to gather farmer feedback and efficiently develop and supply the products they require. This complexity arises primarily from heightened scrutiny of the environmental impact of every AI (Agrochemical Input).
Amid these challenges, farm digitization emerges as a potent force for sustainable and environmentally friendly crop protection. It holds the promise of alleviating the impediments faced by the crop protection industry today.
Digital Transformation is Key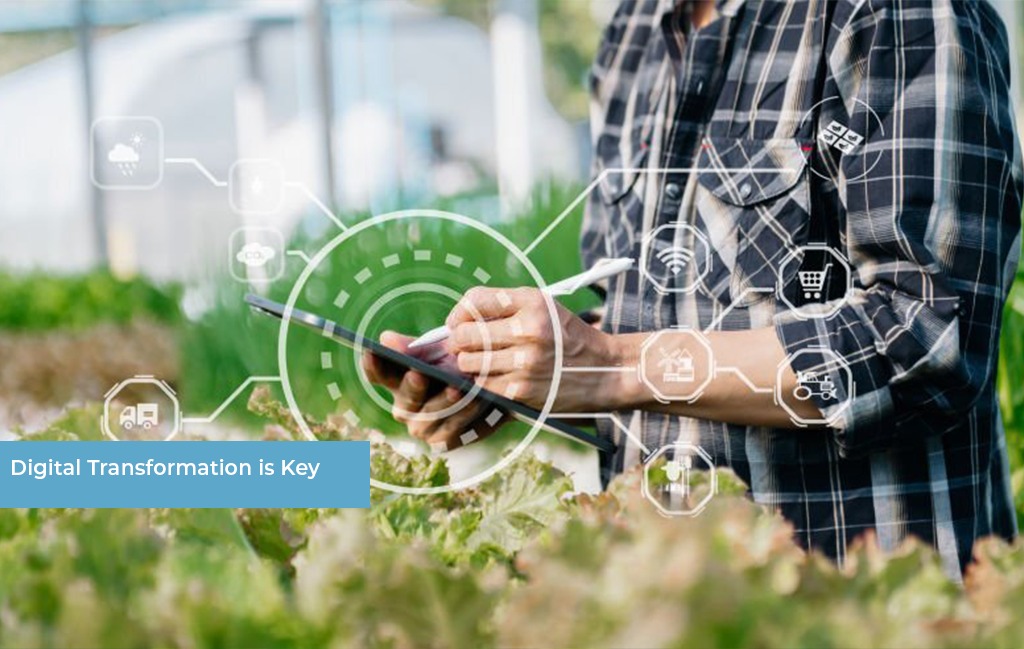 According to the FAO, plant pests and diseases are responsible for causing a decline in global crop yields ranging from 20 to 40 percent annually. These crop losses exacerbate food insecurity, a problem that is on the rise due to a growing global population and the additional challenges posed by climate change. Hence, Crop protection companies anticipate an improvement in revenue growth while reducing costs with the help of farm digitization over the next few years.
The top three anticipated benefits of digitization include enhancing business efficiency, building trust and credibility with farmers, and generating real-time data insights for informed decision-making.
Supply Chain Complexity: The most significant challenges cited by crop protection firms are supply chain management in agriculture, demand forecasting, and rising costs. The cyclical nature of the crop protection industry makes demand forecasting a daunting task, frequently disrupting the supply chain. Digitalization offers the potential for real-time monitoring, supply chain traceability, and adaptive responses to unforeseen disruptions, enabling the industry to enhance its strategies, bolster resilience, improve agility, and stimulate growth.
The Power of Data: Data assumes a paramount role in innovation and optimizing existing products for crop protection companies. Advanced analytics and algorithms hold the potential to harness this wealth of data, yielding insights and data-driven decisions that enhance agricultural processes, elevate productivity, and augment yields.
The Promise of AI, IoT, and Automation: While data analytics has found widespread adoption, other technologies like automation, remote sensors/IoT, and artificial intelligence present untapped potential. These technologies streamline manual tasks, minimize errors, reduce risks, and empower data-driven decision-making, leveraging accumulated data for predictive and prescriptive analyses.
Overcoming Business Silos: The adoption of digital technologies encounters challenges, including data silos within companies hindering information sharing across departments, a shortage of digital talent, and the absence of globally standardized workflows tailored to local needs.
CropwaySaaS: Fueling Digital Transformation Path for Crop Protection
CropwayApp is the culmination of agro expertise, innovation, and field experience in the agricultural industry. It brings together globally tested intelligent solutions onto a single platform, providing data driven decision making and support for streamlining processes. Cropway's solution offers a range of technology solutions, allowing enterprises to choose according to their specific requirements such as:
Cropway is dedicated to expediting digital transformation across agricultural ecosystems and business value chains. The application provides all-encompassing remote monitoring of farm development processes, bridging the ongoing visibility challenge from anywhere across the globe.
What sets Cropway apart is its commitment to transitioning from a reactive pest and disease management approach to a proactive one. It utilizes AI and ML-based disease and pest detection for early warning symptoms. This shift enables quicker responses, thanks to direct feedback from field teams and data-driven innovation. Cropway's data-driven insights also offer real-time predictions, reducing uncertainties and fostering deeper engagement in the field.Additionally, it provides precise productivity estimates using remote sensors and UAVs, offering insights into inventory management, sales, and targeted marketing strategies. This precision in demand estimation helps alleviate the pressure on the crop protection industry.
Cropways' blockchain services, in conjunction with its logistics ecosystem, offer a comprehensive supply chain traceability solution. It empowers businesses to remotely monitor the entire agricultural production process, from the field to the consumer's table. This QR-code-enabled solution simplifies product diversification, inventory management, and tracking. Cropwayconsolidates data from diverse sources, enabling streamlined access and management while reducing energy consumption, human effort, and time. It also enables compliant farmer data collection for chemical and agri-input enterprises, allowing them to closely monitor crop health and farmers' awareness of resource usage across developmental stages. Furthermore, it serves as a proof of concept for monitoring environmental, social, and governance goals.
Seizing the Digital Wave for Crop Protection
In order to meet the needs of an anticipated global population of 9.8 billion by 2050, considering the limited available land for farming, it becomes crucial to enhance crop productivity per unit of land. Additionally, addressing worldwide food security challenges becomes even more daunting due to the adverse effects of climate change.
In conclusion, the crop protection industry stands at a crossroads, poised for a digital transformation that promises efficiency, sustainability, and innovation. To ride the wave of growth, industry players must intensify their digital investments, gaining real-time intelligence and insights for enhanced predictability. By embracing a cloud-based solution like Cropway, the crop protection sector can surmount its challenges, emerge as a stronger force, and reimagine its future prospects.